Ice Pack ECO environmentally friendly shipping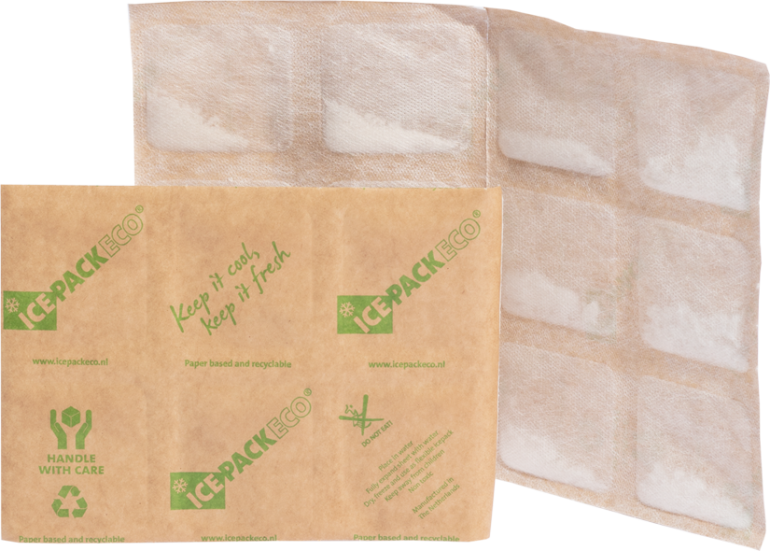 Corporate Social Responsibility? Inter Fresh Concepts bv thinks along with you with the introduction of: Ice Pack ECO®

Inter Fresh Concepts bv Noordwijkerhout known for Ice pack XL® flake ice replacement is coming this season with a new Ice Pack XL® flake ice replacement.

Ice Pack Eco ® is a gel ice pack that consists mainly of reusable and recycled materials. The use of PE-coated kraft paper is the basis for the sustainable and hygienically cooled packaging of fresh fish products.

Delivery is just like the traditional Ice Pack XL® sheets. Activate to gel packs you simply put away by immersing it in a water container for 10 minutes, the sheet will automatically absorb water and form gel pads. Then the gel pads are placed side by side in the freezer. The gel pads in a frozen state are then ready for use. The water that has been absorbed will not run out of the sheets during thawing and therefore guarantee perfect hygienic cooling. After use, the gel mats can be re-frozen and reused, after which it can be disposed of separately with the household waste.

For more usage information and usage applications of Ice Pack XL, please contact our specialists.