Usage of Icepacks is growing in the market of fruit and groceries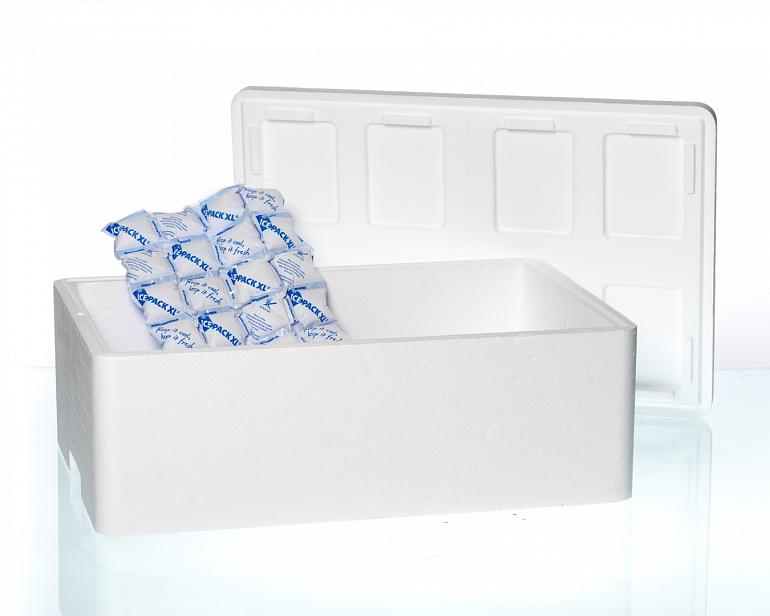 Broccoli on transport to Spain, often a large scoop of ice is left over the box to keep the product in optimal condition during transport. However, the downside is that it becomes a mess on arrival. Leaking water everywhere under the pallets and also in terms of hygiene can be questioned. With an icepack you do not have that problem, in addition, in this way the temperatures for a certain product can be better adjusted.
Inter Fresh Concepts from Noordwijkerhout is a specialist in offering such solutions. "Especially with the market of fruits and groceries, we have a feeling because our company has its background in there," says Leon Hoogervorst, director at Inter Fresh Concepts. "We can therefore provide the customer with fast, practice-oriented solutions or advice."
The icepacks from Inter Fresh Concepts are mainly used to guarantee the quality of fruit and vegetables at varying temperatures. This can happen, for example, during crossdocking, where the products have to wait for the next truck or at the airport terminal before the cargo disappears in the belly of the aircraft. "With the icepacks you can guarantee the temperature permanently throughout the trip. For our icepacks we also use thickened ice which allows us to cool for more than 24 hours, which is twice as much as you can normally cool with regular cooling elements. In air transport, we also make extensive use of insulating pallet covers that protect the goods against temperature changes. "
In recent months, Leon has seen an increasing demand for such cooling elements from the retail side. "The corona virus has caused a growth in the number of online orders placed at a supermarket. The delivery service of the large retailers delivers these orders to the door and this often happens in light vans that are not conditioned. With the cooling elements, however, these products can be kept cool long enough and the advantage is that they can be reused. Last week with the heatwave we even saw a peak in demand. Many retailers then want more security with a cooling element. For both the quality and the controls of the NVWA. "
Sustainability is also an issue that Inter Fresh Concepts focuses on. "We are now mainly developing climate-neutral packaging solutions. Recently, in addition to the Ice Pack Eco, we also have the EcoCoolBox. This is an insulated box with the same insulation properties to that of EPS but only of 100% cardboard. "
Not only are the cooling elements used to bridge the transit time between the cell and the truck, but Leon also sees more and more opportunities for keeping the temperature optimal. "This is already very well known in the pharmaceutical industry, but who knows, there are also opportunities for the AGF. For example, we have a number of cooling elements in the range with which you can keep the temperature at, for example, 15 degrees. This is because the gel in these packages has been adjusted so that the melting point is only around this temperature. "